Making the most of stunning views in the North York Moors
Rolling hills, verdant valleys, meandering rivers, wonderful woodland… If you are lucky enough to own a home with a vista that takes your breath away, you'll want to make the most of the stunning views before you.
Our team at Solarlux by Reveal feel so lucky to live and work in Yorkshire, where there's no shortage of awe-inspiring scenery. And it was on a recent visit to Rosedale in the North York Moors that these striking views across the valley provided the backdrop to a site survey for a Wintergarden.

Carved by a glacier millions of years ago, Rosedale valley not only looks breathtaking but has a rich and interesting history as a mining area.
Following the discovery of iron ore nearly two centuries ago, the dale became dotted with mine workings. The resulting dips, bumps and chinks, along with the imposing stone arches of the massive kilns, are still visible today.
The area naturally became a magnet for industrial workers, with the population increasing fourfold in just 20 years during the late 19th century. A railway link was even built to provide better transportation to the North East and beyond.
At one point, the area was supplying nearly a third of the iron to the whole of the British Empire. However, by the end of the First World War, demand for iron ore had slumped, and the mines in Rosedale fell silent in 1926. Just five years later, the population had fallen to two thirds of what it originally had been.
Fascinating stuff! Our director David was particularly interested to discover the history of this area of Yorkshire, and our customer was clearly very proud of where he lives and was keen to tell us all about its very interesting heritage.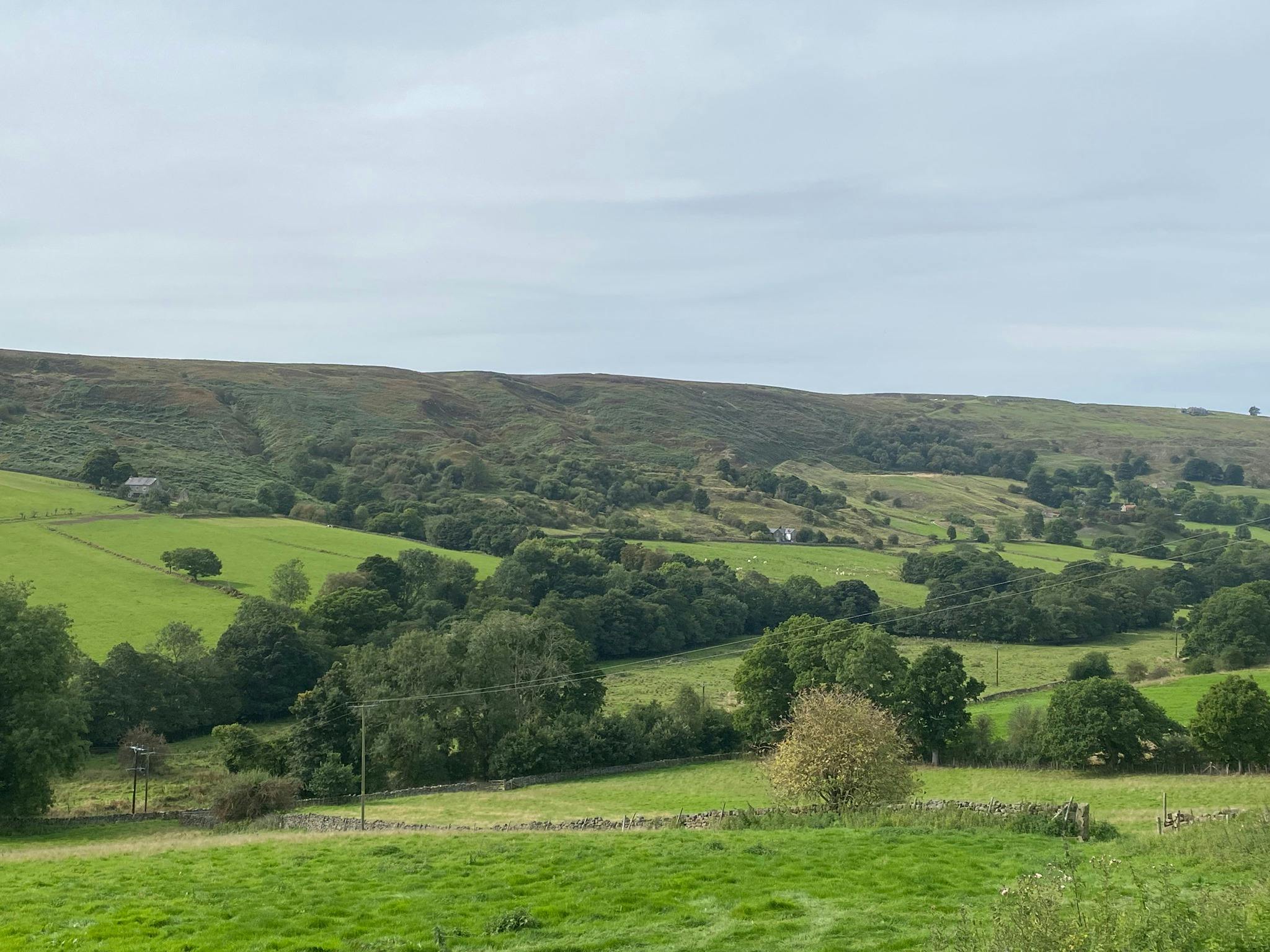 In places like this, it's important to get the balance right when you are making alterations and improvements to your home. While wishing to make the most of the spectacular views on offer, you'll also want to create something that is sympathetic to your surroundings and that respects the heritage and architecture of the area in which you live.
With its minimalistic glass structure, a Solarlux Wintergarden is a great option for a house extension. One of the many premium Solarlux glass systems, it can maximise your home's setting within the countryside while remaining unobtrusive within its environment thanks to its largely transparent appearance.
Comprising large areas of glass, a Solarlux Wintergarden opens up your home's amazing views and provides a seamless transition between the indoors and out. Not only that, but it also allows as much natural light as possible to flood in to your living space.
And, because it is thermally insulated, a Solarlux Wintergarden acts as a true additional room to your home without the worry that it will get too cold in winter or too hot in summer. It is therefore a great alternative to a bricks and mortar extension, particularly if you are looking to add the wow factor and create something unique.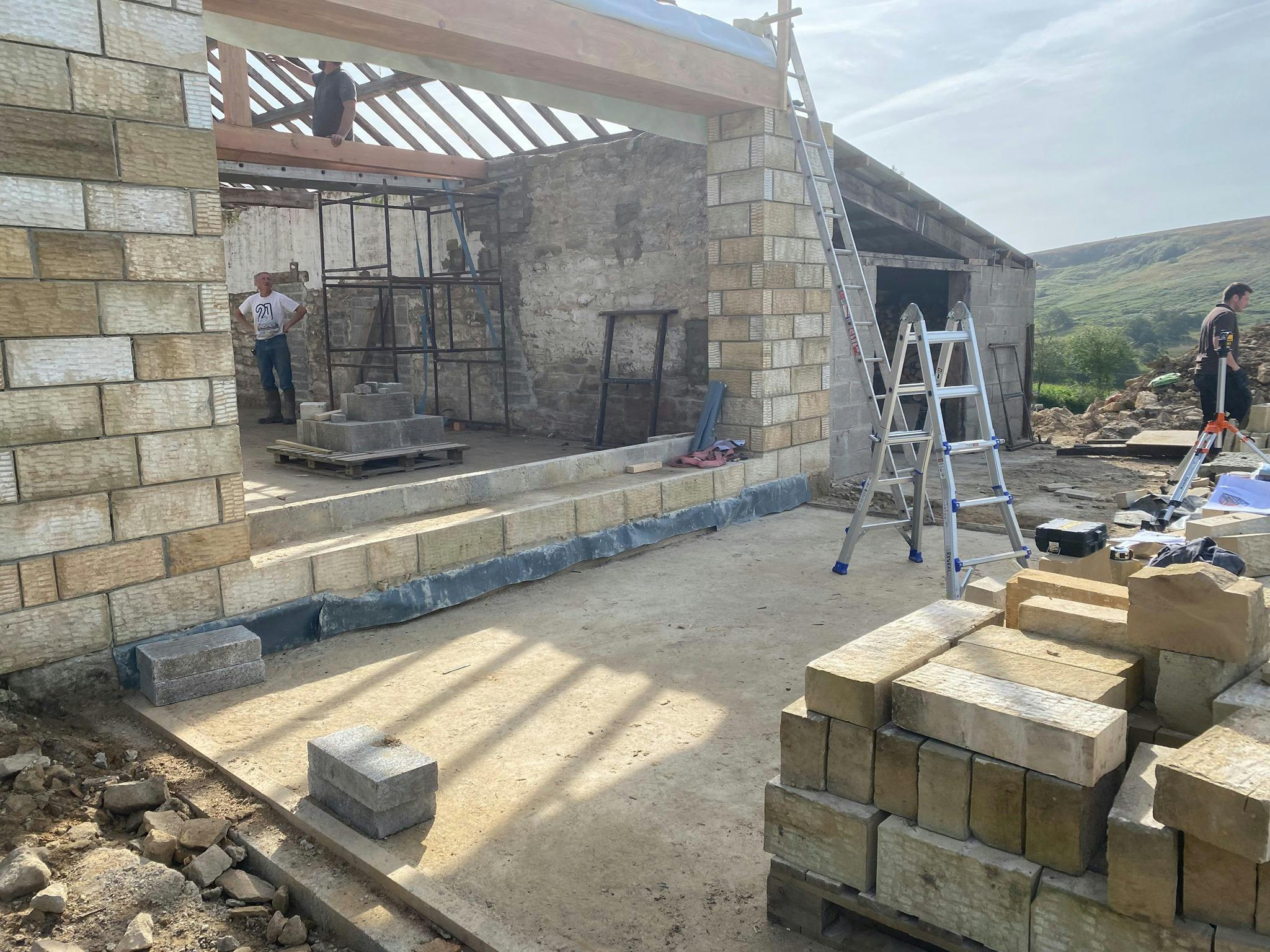 If you live in a conservation area or national park, there are certain rules and conditions that must be adhered to when adding an extension on to your house. This is to ensure that the architectural, natural and historic integrity of the area is maintained.
The great thing about the Solarlux Wintergarden is that it is a bespoke glass structure with a huge choice of roof shapes and colours, so it can be designed to complement your property and its surroundings.
The Wintergarden we have designed and will be installing for our customer in Rosedale has a minimalistic but contemporary appearance that complements the original building and its surroundings. It has been designed to meet the national park requirements while at the same time providing an impressive contrast to the existing home.
 If you live in Yorkshire and think a Solarlux Wintergarden could help enhance your living space and open up the views from your home, click here for more details and inspiration. You can also arrange an appointment to view our Solarlux Wintergarden display in Leeds by filling in our contact form here.